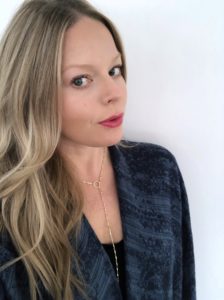 Hi!  I'm Katie and I'm a girl on a mission to live the healthiest life possible both inside and out while keeping my autoimmune diseases called Ankylosing Spondylitis and Iritis in remission through diet, exercise and mind body healing.  I'm also hoping to inspire and help others struggling with the same thing, a different autoimmune disease or anyone wanting to get healthier and live a whole lovey life.
I'm a Mom to a 5 year-old boy and a Corgi named Luna and wife to a pretty cool guy!  I also have a huge passion for fashion and home decor.  I work in product design and development at Target and love every minute of it.  In December 2017 I graduated from The Institute of Transformational Nutrition and am currently working on my Autoimmune Specialist Coaching Certification.
I feel God has truly blessed me in life and remembering each day what I am thankful for makes all the difference!
Click here to read my Ankylosing Spondylitis Story
Click here to read my UPDATED Ankylosing Spondylitis and Chronic Iritis Story