Artis is the Latin word for "skill, method, technique, conduct, character".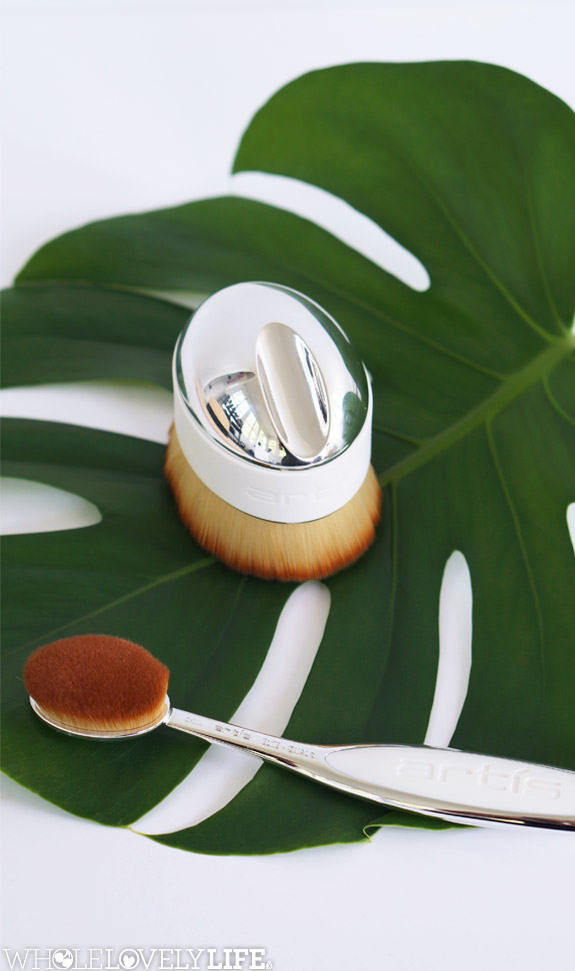 The founder of Artis, Matthew Waitesmith says, "a good tool should make doing something easier, not harder" and I could not agree more!
I have been a long-time user of Artis brushes.  I researched and researched before I purchased my first brush the Elite Smoke Oval 8 and after one try I was hooked.  Quickly thereafter I purchased the Elite Smoke 3 Brush Set which includes the Oval 4, the Linear 1 and the Circle 1.  This set is a great compliment to the Oval 8 and pretty much gives you ever brush you could ever need.  So, I thought!
Recently, I had the opportunity to try the Elite Mirror Palm Brush and Elite Mirror Oval 6 and I'm not sure how I lived without them.  They are the perfect complement to the brushes I already have but could stand alone as the perfect brush duo.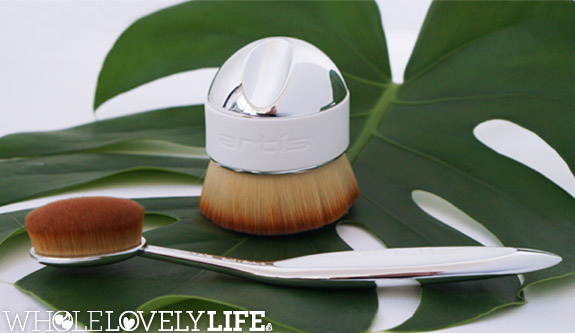 You may be asking yourself what makes these brushes better than the ones you already have in your makeup bag.  The answer is FLAWLESS APPLICATION and here's why.  Instead of animal hair Artis brushes are made up of CosmeFibre® which is an engineered, man-made fibre designed specifically for cosmetic product application.  The diameter of each individual fibre is very small and has a tapered tip.  The ultra-fine tip blends on a microscopic level which leads to superior blending performance.  Blending is the key to flawless makeup.
Not only do these brushes perform but what makes me an even bigger fan is the fact that Artis is against animal testing so their brushes are cruelty free and vegan.  In addition to non-toxic beauty products cruelty free is so important to me.
A few other things I love about these brushes is the fibers have shape memory so if they are bent out of shape they can easily be brought back to their original shape with hot water or steam.  They are also chemical and UV resistant and won't degrade from brush cleaning formulas.  These brushes are definitely an investment so this is a huge plus.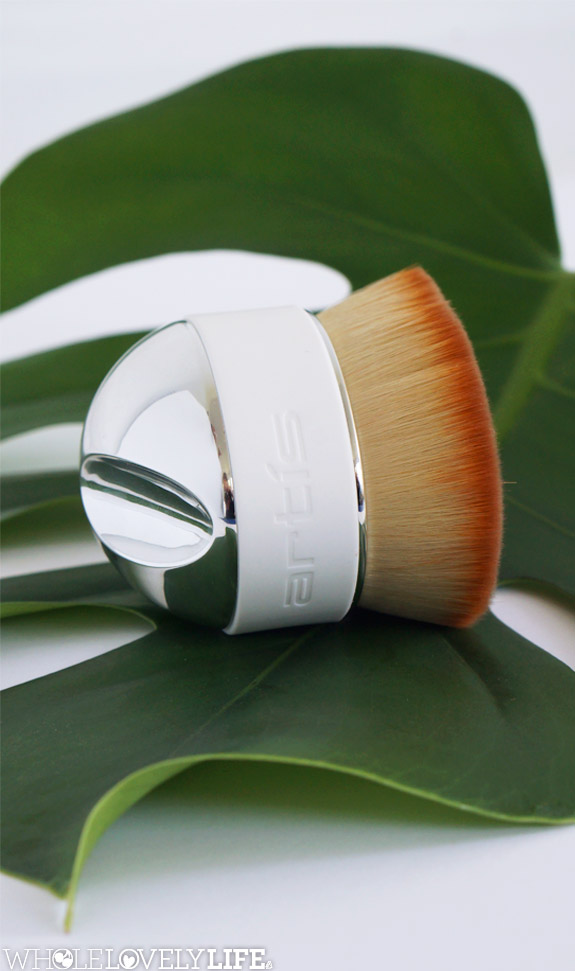 Two things to keep in mind as you use an Artis brush.  When it comes to product a little goes a long way.  Artis brushes perform so well you will find you don't use nearly the amount of product as you would with a conventional brush.  Start by picking up less product and slowly build until you achieve you desired level of coverage.  Glide the brush vs. grinding it or taping it.  These brushes make application a breeze!  Literally just place on the area you want to cover and glide the brush across the skin.  It will take a bit of practicing and forgetting everything you have ever been told about applying makeup.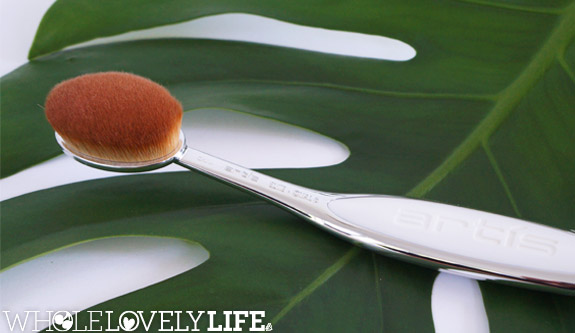 Ok, now lets chat specifically about the Elite Mirror Palm Brush and Elite Mirror Oval 6!
I just returned from an amazing vacation to Scottsdale Arizona.  I received these brushes a few days before we left so decided to just take these two with me.  Both are super versatile and did everything I needed.
Elite Mirror Palm Brush
What is so innovative about this brush is it can be used for everything from foundation to skin cream to sunscreen to sunless tanner.  I used this right before the trip and the entire week of the trip to apply a sunless tanner to areas like my face, elbows, knees, hands and feet.  It made application not only a breeze but resulted in the most even sunless tan in those areas I have ever experienced.  In addition to sunless tanner I also used it for foundation application and dusting my face with translucent powder.
When I purchased my first brush I debated over the Oval 10 and Oval 8.  I was not sure how a larger brush would do for allover foundation but the Palm Brush has shown me a larger brush not only works well but makes application even faster.  Holding it in my palm vs. between my thumb and fingers did take a bit of getting used to but had I not been using other Artis brushes it probably would not have.  I think this is a great starter brush especially if you use sunless tanner.  The flawless application you can achieve is worth it alone!
Elite Mirror Oval 6
This brush can literally do everything including foundation application.  Although, I prefer a larger brush I did try it with foundation and it does work well.  You get more precision around your eye brows and mouth.  I don't think this will be my go to foundation brush but if you were packing light for a trip you could take just this brush and do everything you need.
What I have been using this brush for over and over is applying bronzer to my contour, under eye concealer (this is not something that is called out in the Artis user guide but I feel this brush has worked quite well for delivering a smooth, even application), eye shadow (only tried with one, base color) across my entire lid and my absolute favorite is for applying blush and highlighter.  This is quite possibly the best brush I have ever used for perfect blush on the apple of the cheeks.
If you were going to get started with Artis I can honestly say these two brushes would be a perfect place to start.  However, if you like the idea of a smaller foundation brush then I would recommend the Oval 8 along with the Oval 6 which can do everything you need for a flawless, natural face.
You may be asking how do you clean Artis brushes?  Artis makes a cleaning system however, I don't use it because their brush cleaner contains SLS and fragrance, two ingredients I'm not a huge fan of.  Even though the cleaner is not being used directly on my skin I feel more comfortable not using it and have not found any issues doing the following.  I lightly move the brush back and forth on a clean wash cloth after each use.  This works well to remove the majority of left over product each day.  Every one to two (once a week for brushes used with wet products like foundation and every 2 weeks for powders) weeks I use a non toxic antibacterial foam soap to clean the bristles and gently wash under warm warm until the water runs clear.  I allow to air dry for 12-24 hours.  This method has worked well for me.  However, for recommended cleaning information from Artis click here.
Below are a few additional resources you may find helpful from the Artis website.
How To Videos + Makeup Application Tutorials

*I received the Elite Palm Brush and Elite Mirror Oval 6 complimentary from Artis.  All opinions are 100% my own.