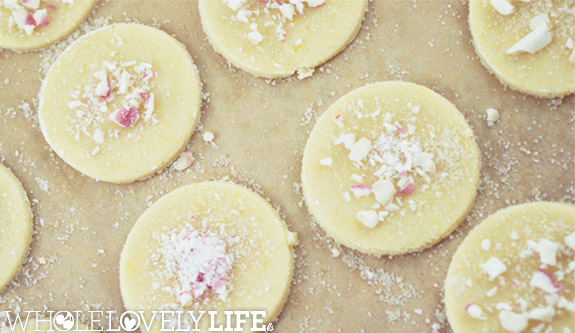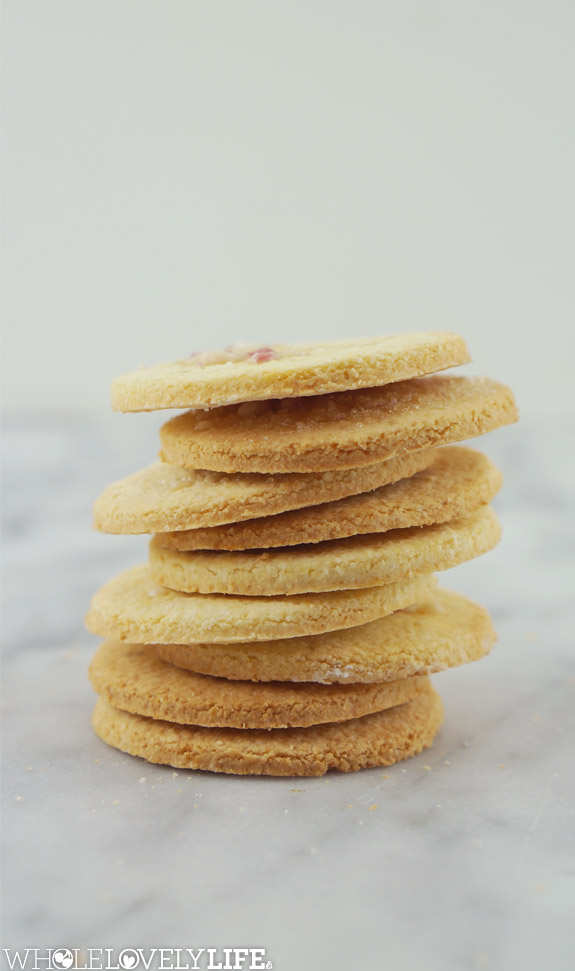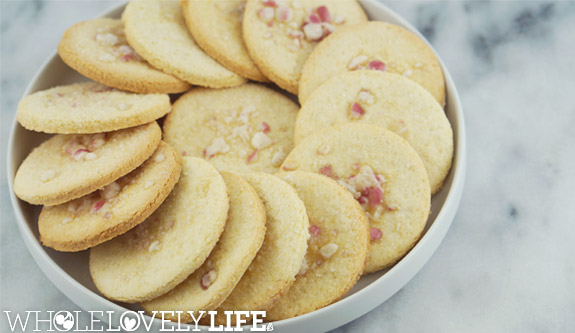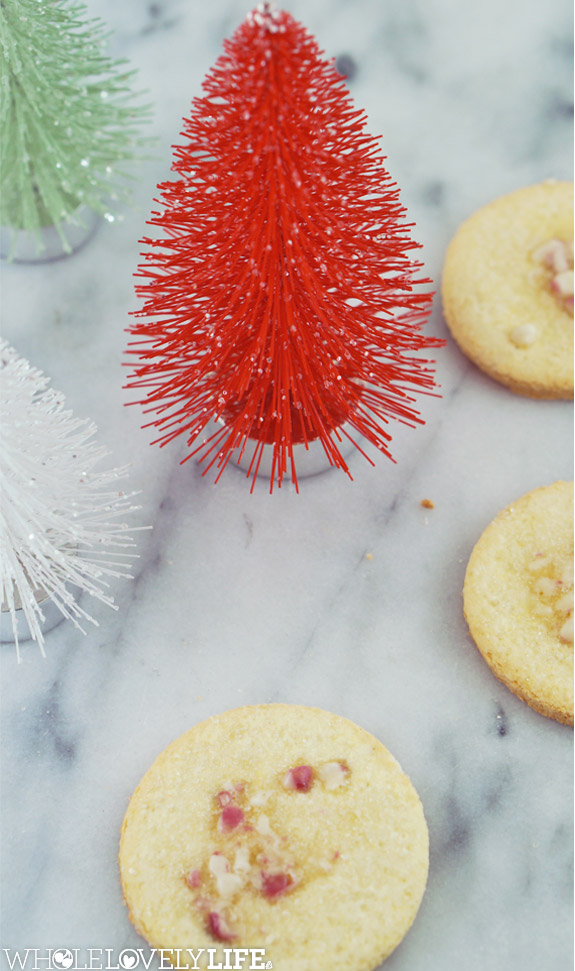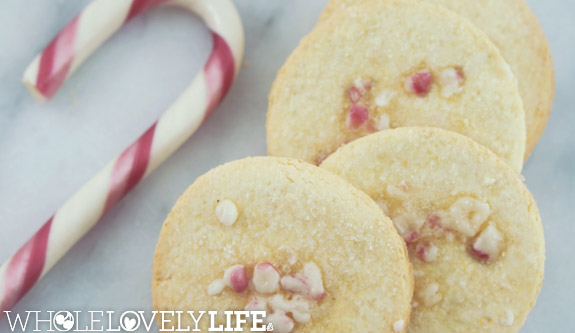 Hope everyone has been enjoying the holiday season.  I feel like we just put up our decorations and it's already Christmas next weekend!  We finally got around to doing a little Christmas baking this past week.  I love cooking and creating recipes however, baking and I tend to not get along so well.  It takes a number of attempts to get grain free baking right but I am starting to have some success.  These Candy Cane Sugar Cookies were a winner the first try.  Don't worry I made them again just to be sure.  The base is a simple cut out sugar cookie and they are topped with pieces of organic candy cane.  So simple and so good.  Plus they have half the sugar as normal sugar cookies, are grain, nut and dairy free.  Enjoy!

Candy Cane Sugar Cookies
Author:
Katie at WHOLELOVELYLIFE.COM
Recipe type:
Treats + Snacks
Prep time:
Cook time:
Total time:
Paleo, Grain Free, Gluten Free, Dairy Free, Vegetarian, Pescatarian
Ingredients
1½ cup coconut flour
1½ cup tapioca flour + extra for rolling out
½ cup organic coconut or cane sugar
1 can coconut milk (for coconut cream and coconut water)
¼ cup coconut cream (refrigerate a can of coconut milk and scoop out just the hardened cream)
2 Tbsp coconut water (water from coconut milk can)
3 eggs
1 tsp vanilla extract
½ cup coconut oil melted + extra for brushing top of cookies
zest from 1 lemon
½ tsp sea salt
¼ tsp baking soda
2-3 organic candy canes crushed
Instructions
In a medium size bowl combine coconut flour, tapioca four, sugar, sea salt and baking soda. Mix well.
In a small bowl combine coconut cream, coconut water, vanilla extract, zest from 1 lemon, coconut oil and 3 eggs. Mix well.
Combine dry and wet ingredients using a mixer.
Dust counter lightly with tapioca flour.
Take half the dough and knead slightly with hands to bring it together then role carefully until about ⅛" - ¼" thick.
Cut out using a round cookie cuter or glass (I used a glass that was 2"D).
Lightly brush with melted coconut oil.
Crush candy cane in a baggie and top each cookie with a small sprinkle.
Lightly press candy cane with hands to ensure it is stuck to cookie.
Bake at 350 degrees for 15 min.