Cut out cookies are as much fun to make as they are to eat!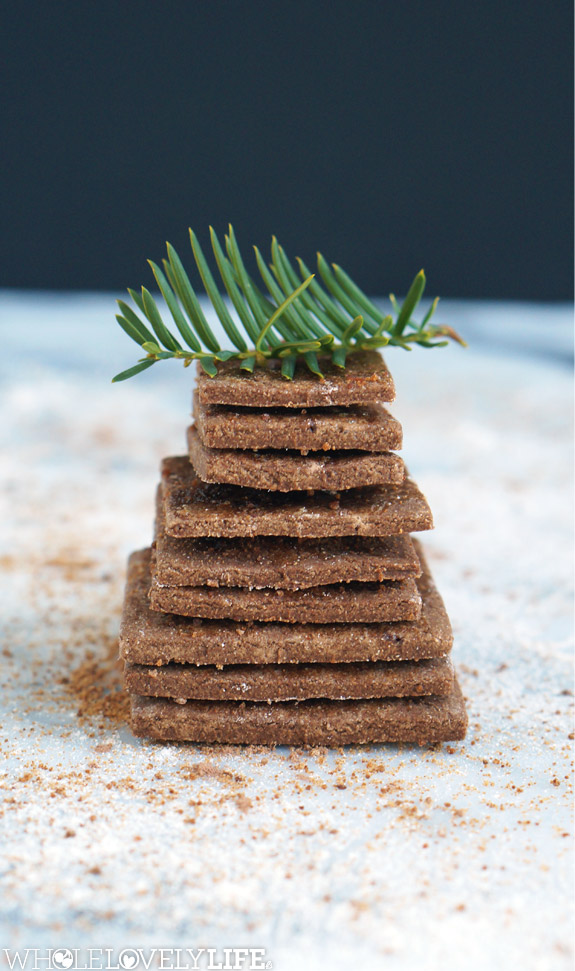 The holiday season is upon us and if there is any other time to find an excuse to bake cookies it's right now!  Cut out cookies have always been a favorite of mine because they bring back fun memories of being a kid, getting my hands dirty in the kitchen and getting to be creative.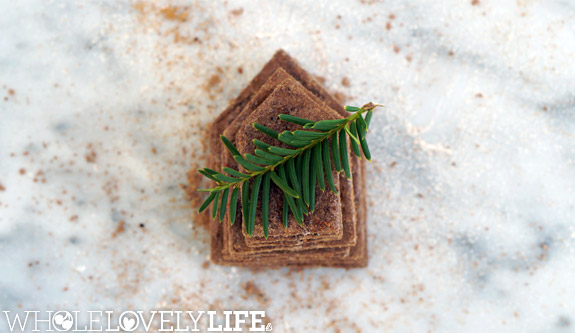 Now that H is almost 5 he is so much more interested in helping in the kitchen and getting involved in cooking.  Roll out cookies are the perfect cookies to make with your kiddos because they allow them to easily get involved.  You do the rolling and they do the cutting.  The perfect team!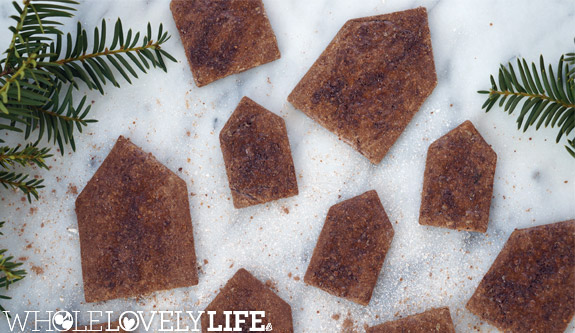 These Chocolate Pumpkin Spice Cut Out Cookies use cassava flour so they are grain free.  But, they still cut out easily like a wheat flour based cut out cookie.  The addition of raw cacao powder ups the nutrient levels and a touch of pumpkin pie spice gives these cookies a subtle seasonal flavor.  The are topped with a light egg wash and a sprinkling of coconut sugar to make them sparkle.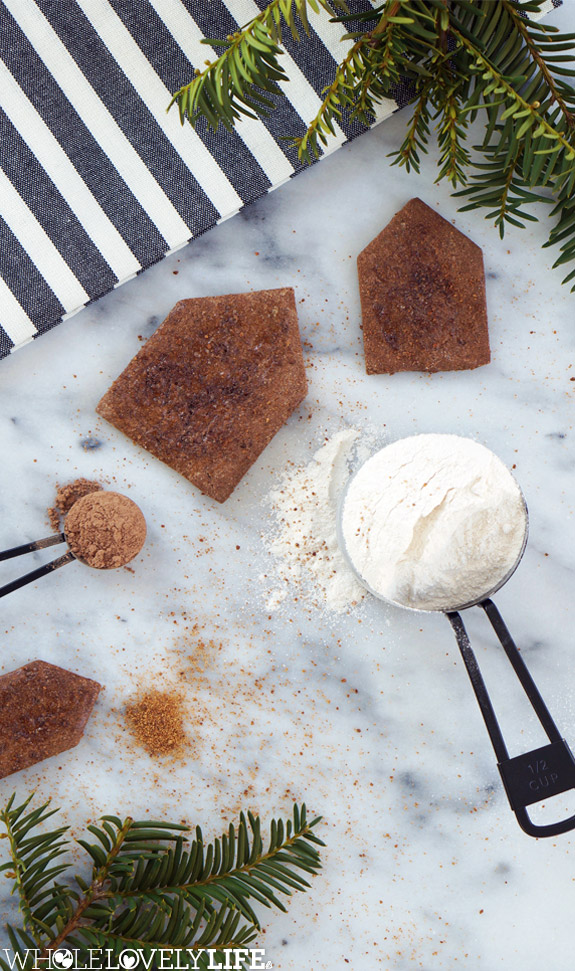 Lovely Ingredients For Vibrant Heath:
Pumpkin Pie Spice is filled with Cinnamon, Ginger, Nutmeg, Allspice and Cloves all of which are filled with anti-oxidants.
Raw Cacao is high in magnesium, iron, antioxidants and calcium.
Coconut Sugar is still sugar but is superior to table sugar because it has a small amount of vitamins, minerals and phytonutrients.
Cassava Flour is filled with vitamins and minerals such as magnesium, vitamin's C, K and B complex.
Pastured Eggs are a nutrient dense power house.  When chickens eat what nature intended their eggs are filled with more vitamin A and E, omega-3 fatty acids and beta carotene.
Happy Holiday season and I hope these cookies find themselves on your baking list.  Enjoy!
Chocolate Pumpkin Spice Roll Out Cookies
Author:
Katie at WHOLELOVELYLIFE
Recipe type:
Treats + Snacks
Prep time:
Cook time:
Total time:
Serves:
depends on cookie cutter size
Paleo, Grain Free, Gluten Free, Pescatarian, Nightshade Free, Dairy Free (see note)
Ingredients
3 cups cassava flour (I like Ottos)
1 tsp pumpkin pie spice
½ teaspoon sea salt
½ teaspoon baking powder
1½ cups coconut sugar + extra for sprinkling on top of cookies
2 sticks grass fed butter softened
2 pastured eggs + 1 egg for egg wash
1 teaspoon vanilla extract
⅔ cup raw cacao powder
½ cup full fat coconut milk + extra if dough seems to dry
Instructions
Mix cassava flour, pumpkin pie spice, sea salt, baking powder, coconut sugar and raw cacao powder together in a bowl.
Mix softened grass fed butter, pastured eggs, vanilla extract and coconut milk together in a separate larger bowl.
Slowing add wet ingredients to bowl with dry ingredients and mix with a hand mixer.
Mix until all ingredients are fully incorporated. If dough seems dry add 1 Tbsp of additional coconut milk at a time until all ingredients come together.
Refrigerate dough for 1 hour.
After 1 hour remove dough from refrigerator.
Place a piece of parchment paper on counter or rolling surface and take a handful of dough out of bowl and gently bring it together. Place it down and put another piece of parchment paper on top of the dough.
Carefully roll out dough in multiple directions until desired thickness is reached making sure thickness is even across the entire piece of dough.
Use your favorite cookie cutters to cut out shapes and use a spatula to carefully pick up each cookie and place on a parchment lined baking sheet.
Take last egg and mix in a small bowl with a fork to bring the white and yolk together.
Brush a small amount of egg on each cookie and then sprinkle with coconut sugar.
Bake at 350 degrees for 10-12 min.
Leftover dough can be used again and incorporated into new dough until all dough is used.
Cool cookies on a wire rack and then store in an airtight container.
Notes
Use organic ingredients, pastured eggs and grass fed butter if possible. To make Dairy Free replace the grass fed butter with coconut oil or sustainable palm shortening.