As the weather is starting to warm up in Minneapolis all I have been thinking about is SMOOTHIES!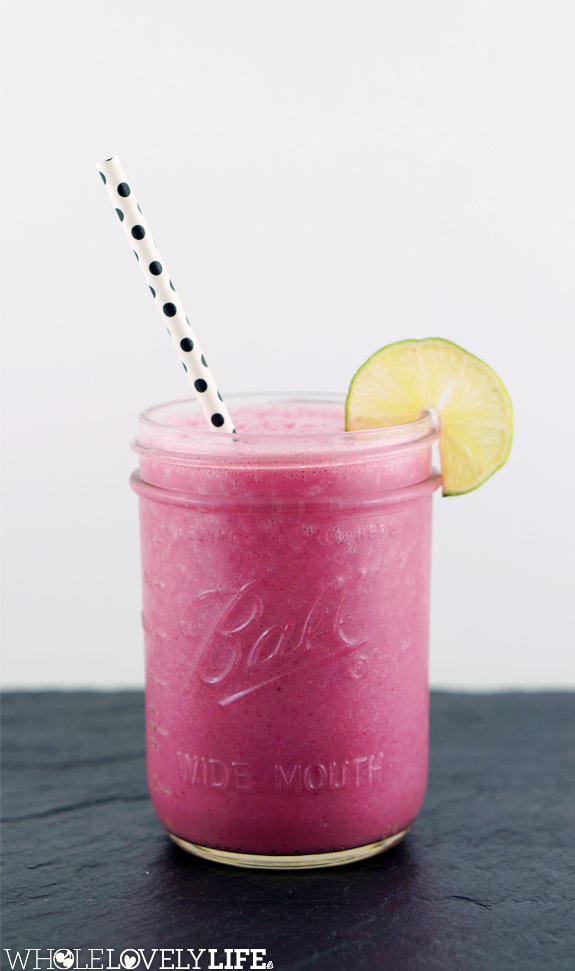 And what better type of smoothie than a HOT PINK one?  This Cranberry Lime Cream Smoothie is not only the prettiest shade of pink but it's filled with lots of healthy goodness.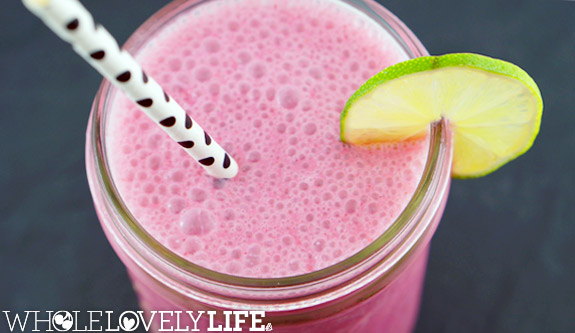 Cranberries are typically overlooked unless it's fall and Thanksgiving is approaching.  However, they are a nutrition powerhouse and should not be forgotten the remainder of the year.  Adding cranberries into your diet is a good thing and one of the easiest ways to do it is to toss them into your smoothies.  They add a bit of tang and vibrant, beautiful color you won't be able to get enough of.  You can't always find fresh cranberries so every Thanksgiving I buy a few extra bags and throw them in the freezer for later use.  In addition to cranberries this smoothie contains coconut milk and lime (blend the entire lime, skin removed, for extra fiber).  A perfect combo!
Lovely Ingredients For Vibrant Heath:
Cranberries are filled with antioxidants, Vitamin C, E and K, copper, manganese, pathothenic acid and high levels of phytonutrients.
Limes are exploding with flavonoids and Vitamin C.
Bananas are filled with fiber and are a great source of potassium which is an essential mineral that helps to maintain normal blood pressure and heart function.
Coconut Milk contains lauric acid which is a medium-chain fatty acid (ever hear of MCT's?) that is readily available to the body to use for energy.
Hope you love this tangy, delicious smoothie as much as I do.  Enjoy!
Cranberry Lime Cream Smoothie
Author:
Katie at WHOLELOVELYLIFE.COM
Recipe type:
Smoothies + Drinks + Juices
Paleo, Autoimmune Protocol, Vegan, Dairy Free, Gluten Free, Grain Free, Nightshade Free, Pescatarian, Vegetarian, Refined Sugar Free
Ingredients
2 banana
1 can full fat coconut milk
1 lime (peel removed)
½ cup frozen cranberries
If you need added sweetness you can add 1 Tbsp maple syrup, honey or a date.
Instructions
Peel lime and add to blender along with banana's, coconut milk, cranberries and optional sweetener.
Blend well and serve.
Notes
Use organic whenever possible!