My New Favorite Sunless Tanner!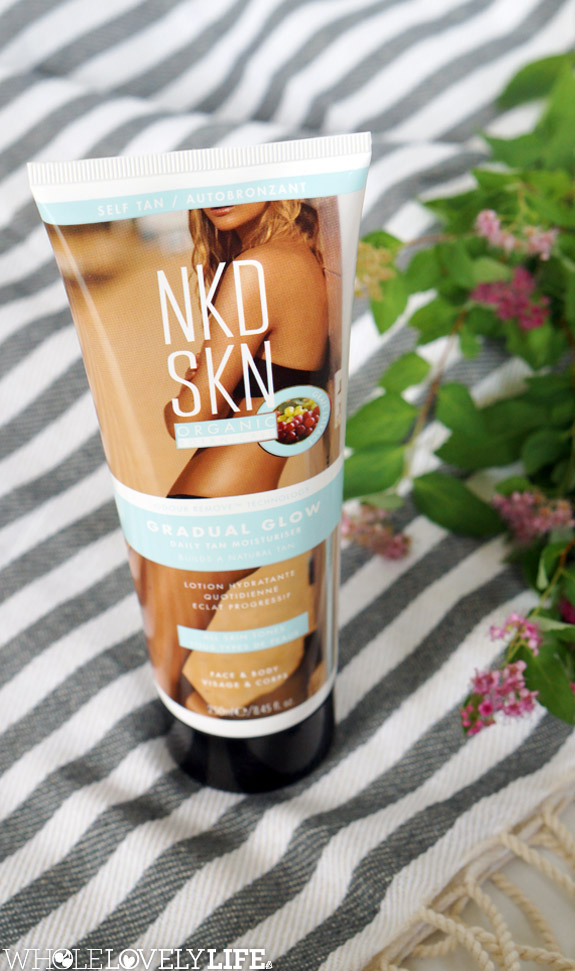 Since doing a major overhaul on my beauty products more than 5 years ago I have been on the hunt for a gradual sunless tanner to replace the one I used in the past.  It makes me cringe to think that I used to slather toxic sunless tanner all over my body almost everyday in the summer.  The brand I used was rated high on the EWG and filled with a lot of nasty chemicals.  After a long search I finally found a winner.  NKD SKN Gradual Glow Daily Tan Moisturizer and it is AMAZING!
If you follow my Instagram then you know I am a huge advocate of sunbathing sans sunscreen to increase Vitamin D3 levels.  My 40 min sessions (20 min each side) just a few days a week this summer has helped me develop a bit of color.  However, I can definitely use a little extra help and this gradual tanning moisturizer has done just that!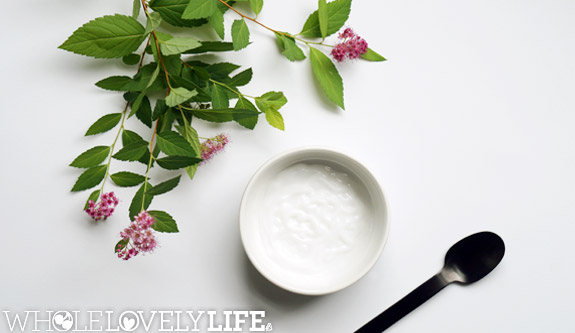 Not only is this tanner clear and completely smell free, it's filled with lots of ingredients that are great for your skin.  The texture is very light and it absorbs quickly making it perfect for applying either in the morning or at night.  It can also be used on your face which is a huge win in my book.  Most sunless tanning products on the market are either for your body or face, not both.  The less products the better right?  Not only is your routine simplified but you save money too!
Ingredients are important and when most of them are organic you get pretty excited!
The EWG does not have this product rated on their site but after checking each ingredient all are rated as a 1 and only one ingredient (Potassium Sorbate) is rated as a 3.  This makes me happy because not only does this product work but it's safe too!
Aloe Vera
Lychee
Licorice
Grape
Marula
Raspberry
Shea Butter
Read more about the benefits of these ingredients here.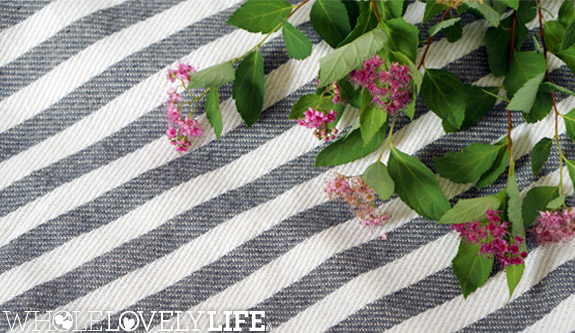 What I love about a gradual tanner is it's pretty much fail proof since the color builds gradually after a few applications.  With this product I honestly feel like one application is enough with a reapplication every few days.  This may be because I already have a base tan so you may need to apply for a few consecutive days before you achieve the depth of color you like.
One issue I have had with gradual tanners in the past is that they don't wear very well and after just a few days you end up looking super splotchy.  Not with this one.  It wears well and fades evenly vs. rubbing off in certain spots.  The only thing with this product which I expected is the smell once your tan develops.  I feel like no matter how amazing the product is you just can't escape that "sunless tan smell" but it's a small price to pay for a great, safe tan.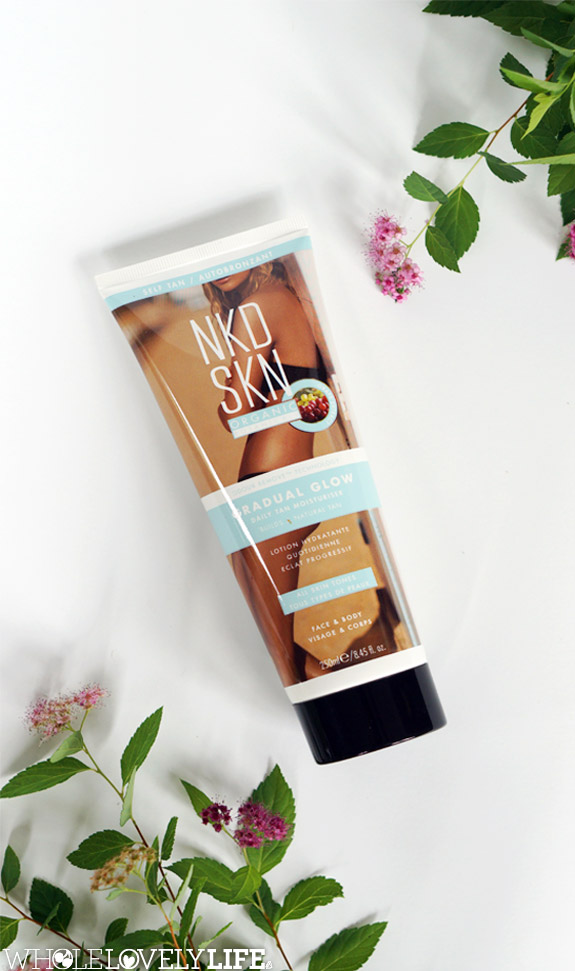 My Top 5 Tips For A Perfect Sunless Tan
1. Exfoliate, Exfoliate, Exfoliate!  I can't say it enough.  This is the most important step to a perfectly, even tan.  Dry skin will absorb more of the product leading to darker areas.  Focus on elbows, knees and ankles.  Before application I like to shower and exfoliate, then slather on heavy moisturizer or coconut oil before bed.  Then, right before application I shower and lightly exfoliate again.  If you need to shave be sure to do so at least 24 hours before application.
2. Don't be scared of using too much product.  You want to make sure your skin is fully and evenly covered with the product.  Too little product will lead to splotches and missed areas.
3. Start with your legs and work up your body.
4. Use a mit for more even distribution of the product.  However, for this product your hands works just fine.
5. Use a nail brush or exfoliating mit on your cuticles and the palms of your hands to remove product.  Orange nail and palms are not so pretty.
This product is going get me through the rest of the summer and will probably become a year round staple.  It's not that I don't embrace my pale skin there is just something about having a bit of tan that makes me happy!
In addition to this gradual moisturizer NKD SKN also make a number of other self tanning products so you can find the one that works for you.  Check all of the products out here!

*I received this product complimentary from NKD SKN Organic Self Tan.  All opinions are 100% my own.