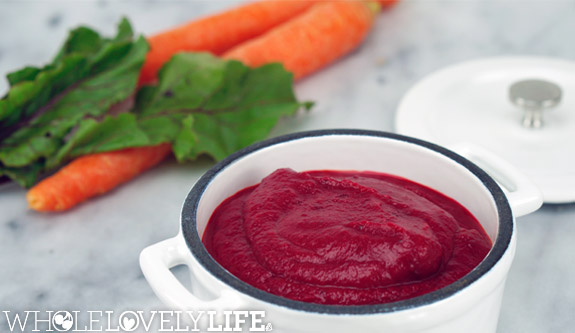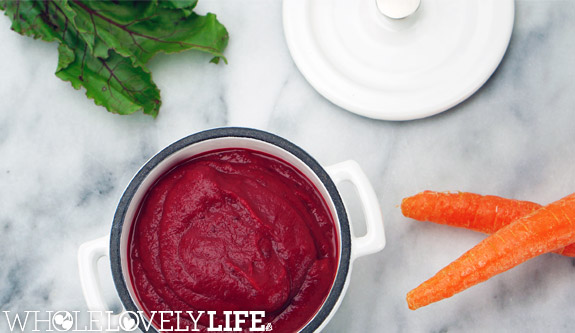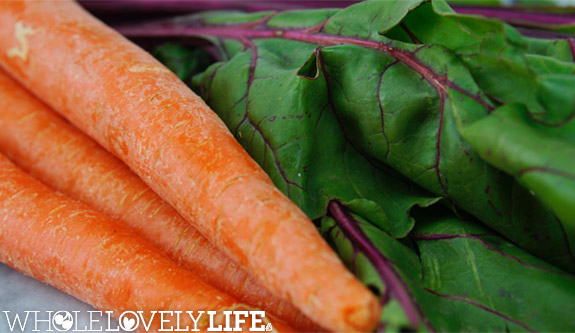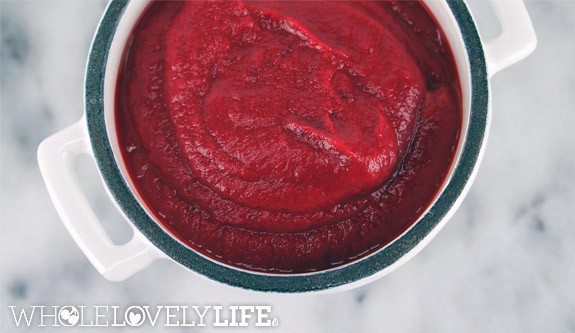 I hope you are all having a wonderful new year!  I have not posted a recipe since the week of Thanksgiving.  I really think it's good to take a break every once in awhile from whatever it is you do on the side if you feel like you need it.  I definitely needed it!  I LOVE coming up with new healthy recipes and sharing them with all of you.  However, I was feeling really burned out during December and January and finally told myself to stop worrying about it and just take a break.  My break has been filled with lots of family fun and healing time.
I started back 100% Autoimmune Protocol on Jan 1 so you will be seeing almost all AIP compliant recipes for a while.  I'm starting with a No-Mato Garlic Marinara!  I don't know why I have not made a No-Mato Marinara before?  It has been almost 2 years since I changed to the Paleo lifestyle and from almost day one I eliminated nightshades.  Let me tell you, it has not been easy!  Tomatoes were one of my favorite veggies and even though I have never been a huge pasta person there is sometime so comforting about a traditional bowl of pasta with warm, flavorful marinara.  I use zoodles (zucchini noodles) to accomplish this but if you still consume pasta and no nightshades give this sauce a try.  You are going to love it!  It is also quite thick so it makes the perfect pizza sauce.  No runny sauce here!
All No-Mato sauce recipes I have come across use carrot, onion and beets as a base.  This recipe is no different.  However, this one has a little something extra.  Greens!  I add pureed greens to a lot of things trying to sneak as much into my 3 year old's diet as I can.  My sister does the same thing and when I told her about this sauce she mentioned that she has made something similar in the past not even realizing it was a "no-mato" sauce and added spinach.  I loved this idea so added the left over beet greens and it was pure perfection!  This is an optional step but why not sneak extra nutrients into whatever you are eating.  Especially when you can't even taste them!  A few greens that would work well are carrot top, beet, arugula, spinach, kale, parsley or chard.
This recipe makes quite a large batch so if you want less cut it in half.  If I am going through the hassle of cooking sauces I like to make a ton and freeze it.  The greatest way to succeed on AIP or to just eat healthy in general is to be prepared.  This sauce freezes extremely well so if you have the storage space I say go for the full batch.  Enjoy!
You may also like this recipe for Beet + Carrot Ketchup!

No-Mato Garlic Marinara
Author:
Katie at WHOLELOVELYLIFE.COM
Recipe type:
Condiments + Sauces
Prep time:
Cook time:
Total time:
Paleo, Autoimmune Protocol, Nightshade Free, Dairy Free, Gluten Free, Grain Free, Vegan, Vegetarian, Pescatarian, Refined Sugar Free, Whole 30
Ingredients
3 lbs carrots
3 beets
2 large yellow onions
8 cloves garlic
⅓ cup olive oil + 2 Tbsp
6 cups or filtered water
3 tsp sea salt
3 tsp dried oregano
3 tsp tried basil
2 Tbsp white wine vinegar (any can be used)
Optional: as many greens as you like (beet, carrot top, parsley, spinach, arugula, chard)
Instructions
Start by making a garlic infused olive oil. This will be added to the sauce before blending.
Peel and finely chop garlic.
Heat ⅓ cup olive oil on the stove top for about a minute. Add garlic and cook for around a minute or until garlic is just starting to turn the lightest brown. Don't overcook. Once it starts to turn brown it can go quickly. Remove from heat and allow to infuse while you cook the sauce.
Peel and chop carrots, onion and beets. Set aside.
In a large pot add 2 Tbsp olive oil and onions. Saute until translucent.
Add carrots, beets, dried herbs, sea salt and vinegar.
Add 6 cups of filtered water, more or less, to fully cover veggies.
Bring to a boil and then reduce to a high simmer.
Cook uncovered for 30-60 min or until all veggies are very tender.
Scoop just the veggies in a high power blender and a little of the water from the pot if needed along with the garlic infused olive oil and optional greens.
Blend on high in batches until smooth.
Add each batch of sauce back to the pot or a large bowl. You will mix all blended batches together before storing. Add additional salt to taste.
Store in the fridge for up to 4 days or the freezer for a few months.