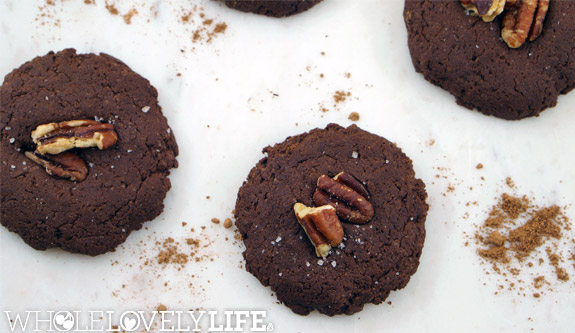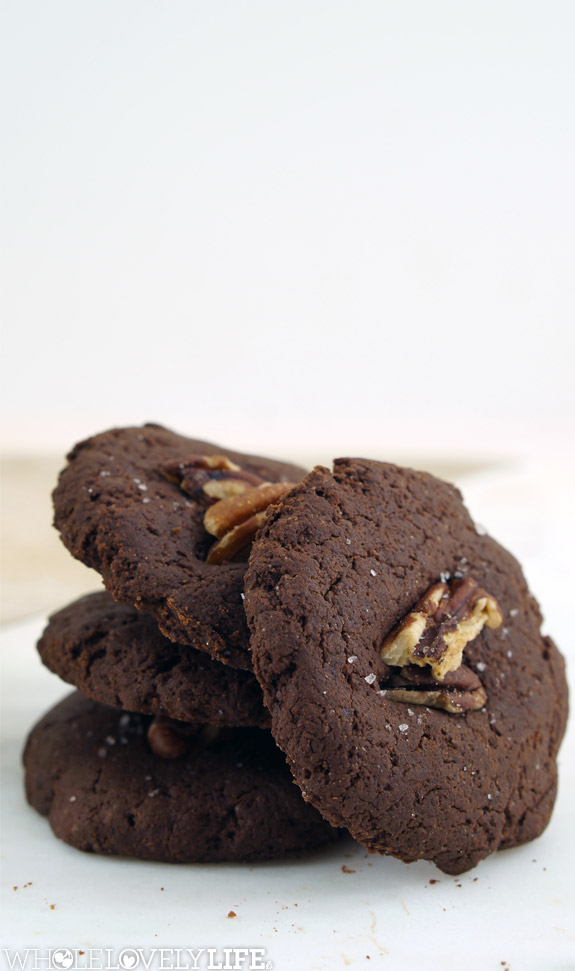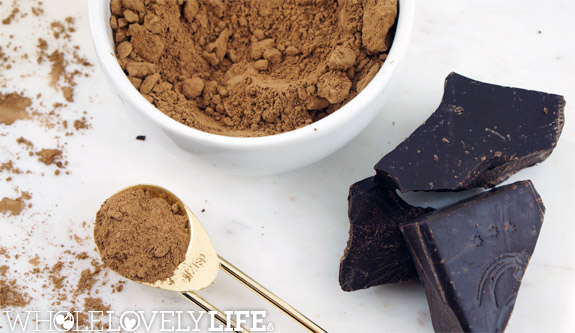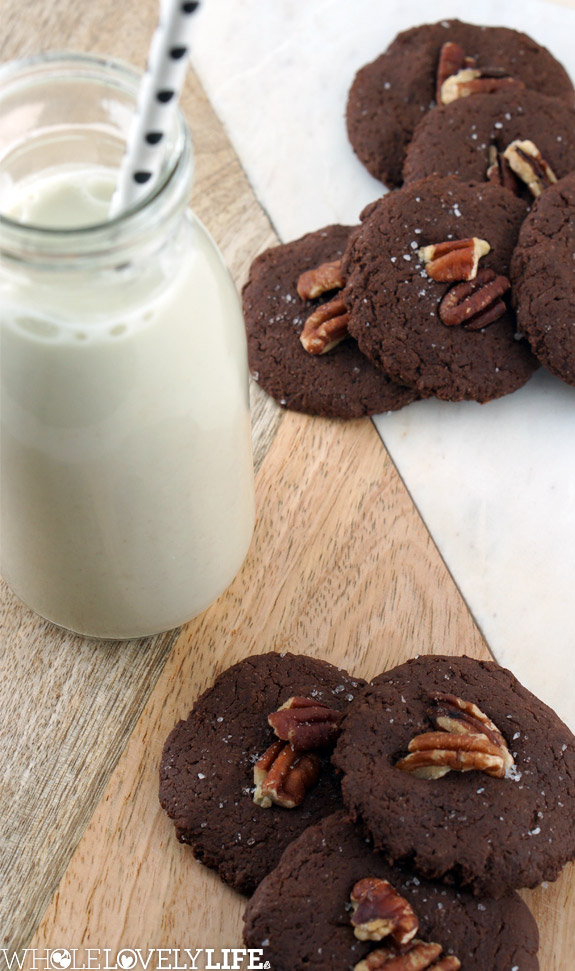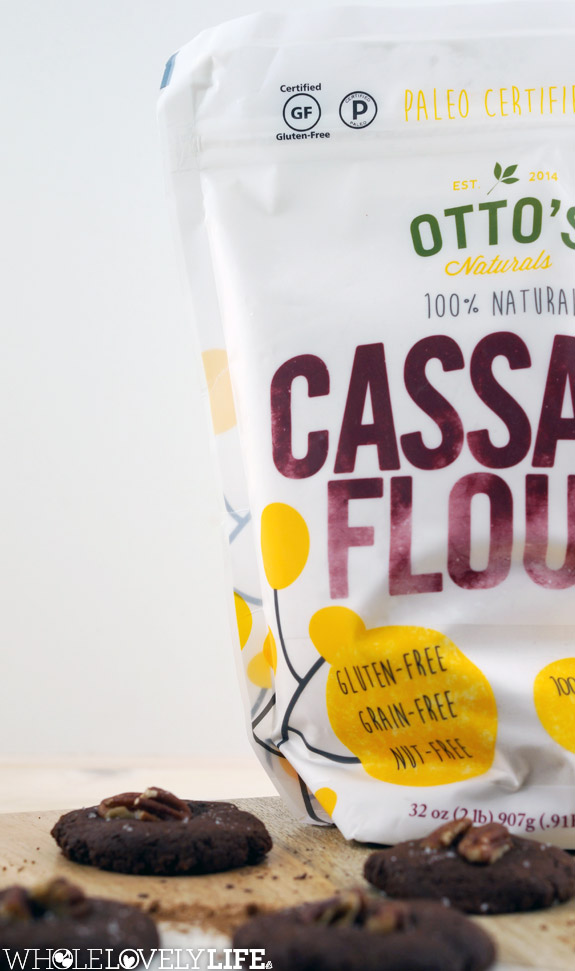 I hope everyone is having an amazing fall.  What have you all been up to?  I have been enjoying the beautiful Minneapolis weather and spending a ton of time outside.  When it's the end of October in Minnesota and still warm enough for just a light jacket that is what you do.  Because I have been busy enjoying my evenings and weekends I have fallen a bit behind on blog posts but I am committed to getting some new and exciting fall and holiday recipes posted over the next two months starting with this one!
After having the igG food allergy test last spring I found out I'm sensitive to both almonds and eggs.  Paleo baking without almond flour and eggs can be a bit of a challenge but I am pleased to say these Salted Chocolate Pecan Cake Cookies turned out fabulous using one of my favorite paleo compliant flours Otto's Cassava Flour.  These cookies are soft, fluffy and a bit chewy and the touch of sea salt and pecans balances them perfectly.  They freeze amazingly well so you can make a few batches and pull them out one at a time when you are in the mood for a sweet treat.  These will definitely be on my Christmas cookie baking list.  Enjoy!

Salted Chocolate Pecan Cake Cookies
Author:
Katie at WHOLELOVELYLIFE.COM
Recipe type:
Treats + Snacks
Prep time:
Cook time:
Total time:
Serves:
36 cookies depending on size
Paleo, Grain Free, Vegan, Gluten Free, Refined Sugar Free, Pescatarian, Vegetarian
Ingredients
3 ounces 100% cacao unsweetened chocolate (any percent will work)
1 tablespoon coconut oil
1½ cups Otto's cassava flour
cream from 1 can full fat coconut milk
¼ cup maple syrup
1 cup coconut sugar
1 teaspoon vanilla extract
⅛ teaspoon sea salt + extra for sprinkling
½ tsp baking soda
⅓ cup cocoa
¼ cup raw pecans pieces
Instructions
Preheat oven to 350 degrees.
Melt unsweetened chocolate with coconut oil. I find the easiest method is to put in a microwave safe bowl and melt slowly stopping a few times to stir. You can also use a double boiler.
In a bowl combine the cassava flour, coconut sugar, cocoa, baking soda and sea salt. Mix well then add the melted chocolate and coconut oil along with the maple syrup, vanilla extract and cream from 1 can of full fat coconut milk. During cooler months my coconut oil hardens quite well in the cabinet making it easy to scoop out just the cream. If this is not the case at your home simply refrigerate the can overnight. The water and cream will separate and you can scoop out just the cream.
Mix all ingredients well. I like to use a hand mixer although one is not required.
Line a baking pan with parchment paper and scoop out equal sized amounts of dough. These cookies will not spread so you need to slightly flatten them by hand.
Top each cookie with a sprinkling of sea salt and pecan pieces.
Bake for 10-12 min. Place on a cooling rack. They will firm up as they cool.
These can be stored at room temp for a week or two or placed in a container or baggie in the freezer.