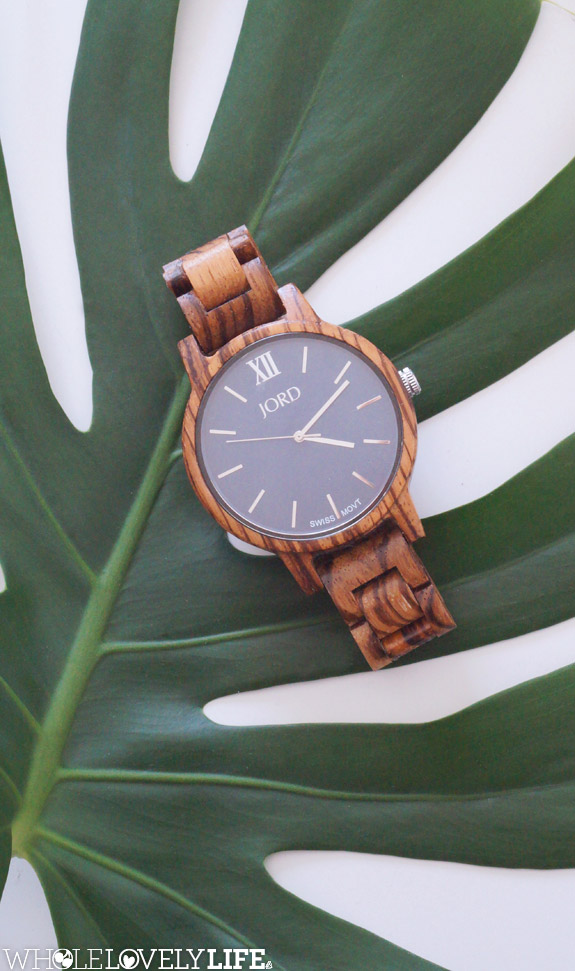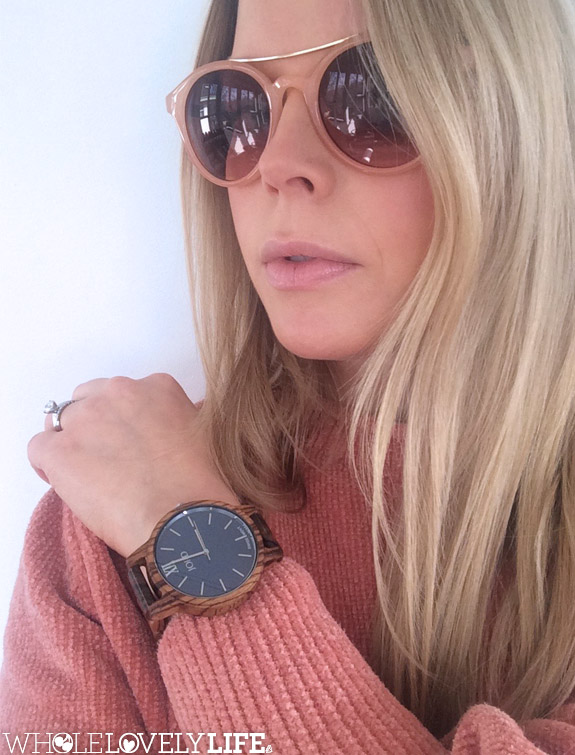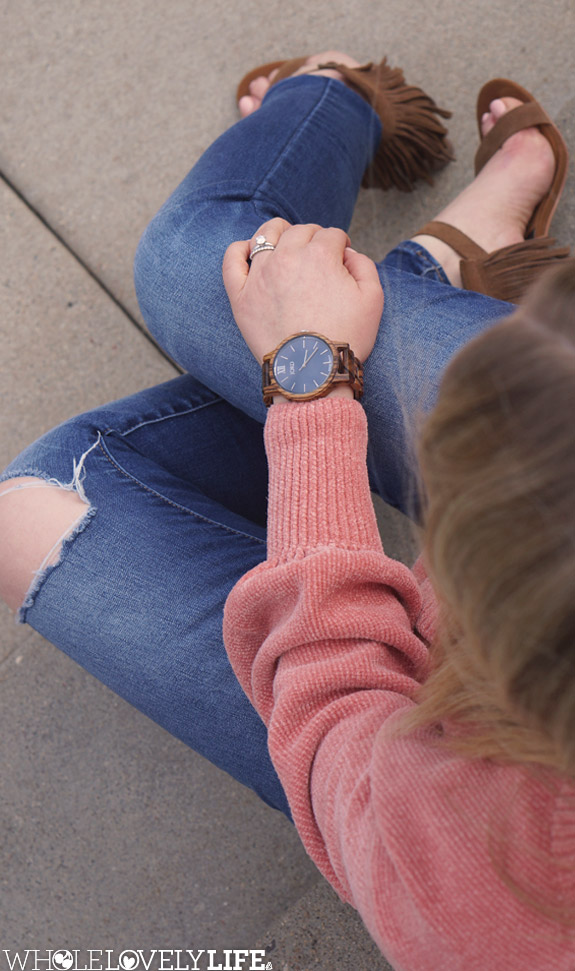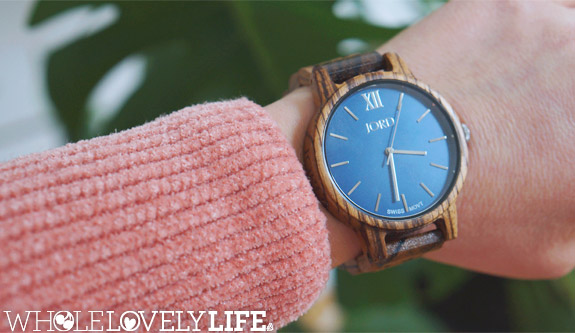 Your timepiece should be just as special as your most beloved jewelry.  Quality, design, authentic materials and function are just a few words that come to mind when I think of Jord Wood Watches.  Jord exceeds all my expectations and what I love most is that they are made of natural wood vs. metal so are a conversation starter too.  You will easily be able to find one that fits your personal style.
My Jord watch is the Frankie Series Zebra Wood and Navy and I LOVE it.  It's a timeless, modern design that will never go out of style and is so different than any watch I have owned before.  Time is so important to me!  Everyday is a balancing act working full time, being a Mom, blogger and nutrition wellness student.  It's still winter in Minneapolis but the closer we get to spring the more excited I get about spending as much time as possible outdoors with my family.  I'm loving that my Jord watch is helping me with my day to day tasks and keeping me on track.
Transitioning from winter to spring from a wardrobe perspective can be a real challenge in Minneapolis.  It's still cold here so sadly sundresses, shorts and off the shoulder tops are off limits for a few more months unless you really want to brave the cold.  During these transitional months I like to refresh my wardrobe with some warm items in soft and pretty spring colors and bring back some of my open toed shoes and fun sunglasses.  My Jord watch has been the perfect addition to my transitional wardrobe and I love that the natural wood nods to the outdoors and the warmer weather around the corner.
If you want more ideas on how to stye Jord's beautiful wood watches check out their Instagram.
Ready to shop?  Check out all their men's and women's options!
One more thing, Jord & I are hosting a fun giveaway to help you own one of these beautiful watches yourself!
To enter all you need to do is fill in your name and email address.  One lucky person will win a $100 gift code but everyone who enters will automatically be sent a $25 when the contest ends.
Giveaway runs until 3/19 at 11:59pm and both the $100 and $25 codes will expire on 5/31/2017.
What I'm wearing: Zara Sweater  / Dolce Vita Suede Fringe Sandals  / Loft Blush Sunglasses

*This post was sponsored by Jord Wood Watches, but all thoughts and opinions are my own.